Cancer? Radiation? Survival?
Breast Cancer? Breast Health! the Wise Woman Way
Breast Cancer? Breast Health!
Author: Susun S. Weed. Foods, exercises, and attitudes to keep your breasts healthy. Supportive complimentary medicines to ease side-effects of surgery, radiation, chemotherapy, or tamoxifen. Foreword by Christiane Northrup, M.D. 380 pages, index, illustrations. retails $21.95 www.ashtreepublishing.com
Eat This to Reduce Breast Cancer Risk
By RealAge

Considering the blood sugar, cholesterol, digestive and appetite-controlling effects of fiber, who wouldn't sing its praises? Well, get ready to hum another bar.

The new verse is written mostly with ladies in mind. Research has revealed that dietary fiber may help reduce the risk of breast cancer, which is the most common type of cancer in women.

Read more about the risks, causes, prevention, and treatment of breast cancer.

A Clear Link
After analyzing data from 10 large studies, researchers found a clear connection between dietary fiber consumption and risk of breast cancer. In reviewing the research they discovered that women with the most fiber in their diet were 11% less likely to develop breast cancer than those with the least. So, ladies, are you getting 30 to 35 grams of fiber a day?

How to Get There
If you eat about 2,000 calories a day, here's what you can to do consume at least 30 grams of fiber:
Grab a cup of oatmeal (4 grams) with a half a cup of raspberries (4 grams) for breakfast.
Snack on an ounce of almonds in the afternoon (3.5 grams).
For dinner, have a medium-sized baked potato with the skin (5 grams), and top it with half a cup of black beans (8 grams) and a half a cup of cooked spinach.
Find more delicious ways to bump up your fiber intake with these tasty options.

Extra fiber got you gassy? Try this to help keep you from feeling bloated.
Cancer? Surviving radiation is a question on everyone's mind right now that knows about the nuclear power plants in Japan. One of my teachers, Susun Weed, has written this article in an email and ask that I pass it around, so I decided to post it here.
SURVIVING RADIATION THE WISE WOMAN WAY
by Susun S Weed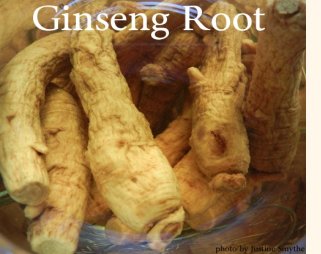 We are adapted to survive mild exposures to radiation. After all, the sun is a kind of controlled nuclear bomb and it releases a lot of radiation. Of course, this radiation, and man-made radiation, can also cause cancer and a host of short- and long-term health problems.
Whether you are worried about the radiation from dental x-rays, a mammogram, or fallout, here are some Wise Woman Ways to help you stay healthy.
~ Japanese researchers found that diets high in carotenes significantly reduced DNA damage in humans exposed to radiation. Supplements of beta-carotene (or of vitamins C or E) did not show this effect. Eating lots of orange and dark green foods (sweet potatoes, winter squash, beets, carrots, kale, collards, chard, and spinach, for example) can protect you from radiation-induced cancers.
~ Envision yourself and all your cells protected from damage. (One woman wrapped herself in psychic lead.)
~ Guinea pigs bombarded with radiation lived a lot longer if they ate broccoli or cabbage. All cabbage family plants - including arugula, turnips, radishes, cauliflower, mustard greens, bok choy, Brussels sprouts, broccoli d'rappe, kale, collards, and of course broccoli - protect your cells from the damaging effects of radiation.
~ Choose an image, an icon, something meaningful to you, as a focusing agent. Put your affirmations, blessings, prayers, visualizations, and healing love into it, for easy access when you need help.
~ Miso broth is the classic food for prevention of radiation damage. There's twice the protection if a quarter-ounce/5 grams of dried kelp seaweed is added to the soup. In scientific studies, seaweed was able to neutralize radioactive isotopes in the human body. Researchers at McGill University say radioactive strontium binds to the algin in brown seaweeds to create sodium alginate, a compound easily and harmlessly excreted. Common black tea exhibited the same anti-radiation effects in several Japanese studies.....
Read the entire article at the Wise Woman weblog for much more information on how to protect youself from radiation contamination
or go to printer friendly version of Surviving Radiation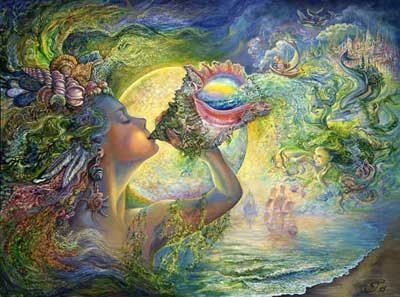 Darker than rubies and loaded with sweet-tart taste, pomegranate juice has lots of sensory appeal. But here's a better reason to love it: It may keep your colon healthy.

In a recent test-tube study, special polyphenols in the juice appeared to do a stellar job of vanquishing colon cancer cells, reducing their ability to replicate by 85 percent.

Cancer, Interrupted
The juice of the pomegranate contains polyphenols called ellagitannins, which are metabolized by your digestive system into substances called urolithins. Both of these mighty fine compounds throw a biochemical monkey wrench into processes that allow cancer cells to develop, divide, and thrive. And in a study, these tongue-twister pomegranate compounds knocked back a key enzyme that normally converts certain compounds in food into carcinogens.
Prof Jane Plant
WHY WOMEN IN CHINA DO NOT GET BREAST CANCER
By Prof. Jane Plant, PhD, CBE

I had no alternative but to die or to try to find a cure for myself. I am a scientist - surely there was a rational explanation for this cruel illness that affects one in 12 women in the UK ?

I had suffered the loss of one breast, and undergone radiotherapy. I was now receiving painful chemotherapy, and had been seen by some of the country's most eminent specialists. But, deep down, I felt certain I was facing death. I had a loving husband, a beautiful home and two young children to care for. I desperately wanted to live.

Fortunately, this desire drove me to unearth the facts, some of which were known only to a handful of scientists at the time.

Anyone who has come into contact with breast cancer will know that certain risk factors - such as increasing age, early onset of womanhood, late onset of menopause and a family history of breast cancer - are completely out of our control. But there are many risk factors, which we can control easily.

These "controllable" risk factors readily translate into simple changes that we can all make in our day-to-day lives to help prevent or treat breast cancer. My message is that even advanced breast cancer can be overcome because I have done it.

The first clue to understanding what was promoting my breast cancer came when my husband Peter, who was also a scientist, arrived back from working in China while I was being plugged in for a chemotherapy session.

He had brought with him cards and letters, as well as some amazing herbal suppositories, sent by my friends and science colleagues in China .

The suppositories were sent to me as a cure for breast cancer. Despite the awfulness of the situation, we both had a good belly laugh, and I remember saying that this was the treatment for breast cancer in China , then it was little wonder that Chinese women avoided getting the disease.

Those words echoed in my mind.

Why didn't Chinese women in China get breast cancer?

I had collaborated once with Chinese colleagues on a study of links between soil chemistry and disease, and I remembered some of the statistics.

The disease was virtually non-existent throughout the whole country. Only one in 10,000 women in China will die from it, compared to that terrible figure of one in 12 in Britain and the even grimmer average of one in 10 across most Western countries.

It is not just a matter of China being a more rural country, with less urban pollution. In highly urbanized Hong Kong , the rate rises to 34 women in every 10,000 but still puts the West to shame.

The Japanese cities of Hiroshima and Nagasaki have similar rates. And remember, both cities were attacked withnuclear weapons, so in addition to the usual pollution-related cancers, one would also expect to find some radiation-related cases, too.

The conclusion we can draw from these statistics strikes you with some force. If a Western woman were to move to industrialized, irradiated Hiroshima , she would slash her risk of contracting breast cancer by half. Obviously this is absurd.

It seemed obvious to me that some lifestyle factor not related to pollution, urbanization or the environment is seriously increasing the Western woman's chance of contracting breast cancer.

I then discovered that whatever causes the huge differences in breast cancer rates between oriental and Western countries, it isn't genetic.

Scientific research showed that when Chinese or Japanese people move to the West, within one or two generations their rates of breast cancer approach those of their host community.

The same thing happens when oriental people adopt a completely Western lifestyle in Hong Kong . In fact, the slang name for breast cancer in China translates as 'Rich Woman's Disease'. This is because, in China, only the better off can afford to eat what is termed ' Hong Kong food'.

The Chinese describe all Western food, including everything from ice cream and chocolate bars to spaghetti and feta cheese, as "Hong Kong food", because of its availability in the former British colony and its scarcity, in the past, in mainland China .

So it made perfect sense to me that whatever was causing my breast cancer and the shockingly high incidence in this country generally, it was almost certainly something to do with our better-off, middle-class, Western lifestyle.

There is an important point for men here, too. I have observed in my research that much of the data about prostate cancer leads to similar conclusions.

According to figures from the World Health Organization, the number of men contracting prostate cancer in rural China is negligible, only 0.5 men in every 100,000.
In England, Scotland and Wales , however, this figure is 70 times higher. Like breast cancer, it is a middle-class disease that primarily attacks the wealthier and higher socio-economic groups, those that can afford to eat rich foods.

I remember saying to my husband, "Come on Peter, you have just come back from China . What is it about the Chinese way of life that is so different?"

Why don't they get breast cancer?'
We decided to utilize our joint scientific backgrounds and approach it logically.

We examined scientific data that pointed us in the general direction of fats in diets.
Researchers had discovered in the 1980s that only l4% of calories in the average Chinese diet were from fat, compared to almost 36% in the West.
But the diet I had been living on for years before I contracted breast cancer was very low in fat and high in fibre.
Besides, I knew as a scientist that fat intake in adults has not been shown to increase risk for breast cancer in most investigations that have followed large groups of women for up to a dozen years.
Then one day something rather special happened. Peter and I have worked together so closely over the years that I am not sure which one of us first said:

"The Chinese don't eat dairy produce!"


It is hard to explain to a non-scientist the sudden mental and emotional 'buzz' you get when you know you have had an important insight. It's as if you have had a lot of pieces of a jigsaw in your mind, and suddenly, in a few seconds, they all fall into place and the whole picture is clear.

Suddenly I recalled how many Chinese people were physically unable to tolerate milk, how the Chinese people I had worked with had always said that milk was only for babies, and how one of my close friends, who is of Chinese origin, always politely turned down the cheese course at dinner parties.

I knew of no Chinese people who lived a traditional Chinese life who ever used cow or other dairy food to feed their babies. The tradition was to use a wet nurse but never, ever, dairy products.

Culturally, the Chinese find our Western preoccupation with milk and milk products very strange. I remember entertaining a large delegation of Chinese scientists shortly after the ending of the Cultural Revolution in the 1980s.

On advice from the Foreign Office, we had asked the caterer to provide a pudding that contained a lot of ice cream. After inquiring what the pudding consisted of, all of the Chinese, including their interpreter, politely but firmly refused to eat it, and they could not be persuaded to change their minds.

At the time we were all delighted and ate extra portions!

Milk, I discovered, is one of the most common causes of food allergies .

Over 70% of the world's population are unable to digest the milk sugar, lactose, which has led nutritionists to believe that this is the normal condition for adults, not some sort of deficiency. Perhaps nature is trying to tell us that we are eating the wrong food.

Before I had breast cancer for the first time, I had eaten a lot of dairy produce, such as skimmed milk, low-fat cheese and yogurt. I had used it as my main source of protein. I also ate cheap but lean minced beef, which I now realized was probably often ground-up dairy cow.

In order to cope with the chemotherapy I received for my fifth case of cancer, I had been eating organic yogurts as a way of helping my digestive tract to recover and repopulate my gut with 'good' bacteria.

Recently, I discovered that way back in 1989 yogurt had been implicated in ovarian cancer. Dr Daniel Cramer of Harvard University studied hundreds of women with ovarian cancer, and had them record in detail what they normally ate. Wish I'd been made aware of his findings when he had first discovered them.

Following Peter's and my insight into the Chinese diet, I decided to give up not just yogurt but all dairy produce immediately. Cheese, butter, milk and yogurt and anything else that contained dairy produce - it went down the sink or in the rubbish.

It is surprising how many products, including commercial soups, biscuits and cakes, contain some form of dairy produce. Even many proprietary brands of margarine marketed as soya, sunflower or olive oil spreads can contain dairy produce
.
I therefore became an avid reader of the small print on food labels.

Up to this point, I had been steadfastly measuring the progress of my fifth cancerous lump with callipers and plotting the results. Despite all the encouraging comments and positive feedback from my doctors and nurses, my own precise observations told me the bitter truth.

My first chemotherapy sessions had produced no effect - the lump was still the same size.

Then I eliminated dairy products. Within days, the lump started to shrink
.
About two weeks after my second chemotherapy session and one week after giving up dairy produce, the lump in my neck started to itch. Then it began to soften and to reduce in size. The line on the graph, which had shown no change, was now pointing downwards as the tumour got smaller and smaller.

And, very significantly, I noted that instead of declining exponentially (a graceful curve) as cancer is meant to do, the tumour's decrease in size was plotted on a straight line heading off the bottom of the graph, indicating a cure, not suppression (or remission) of the tumour.

One Saturday afternoon after about six weeks of excluding all dairy produce from my diet, I practised an hour of meditation then felt for what was left of the lump. I couldn't find it. Yet I was very experienced at detecting cancerous lumps - I had discovered all five cancers on my own. I went downstairs and asked my husband to feel my neck. He could not find any trace of the lump either.

On the following Thursday I was due to be seen by my cancer specialist at Charing Cross Hospital in London . He examined me thoroughly, especially my neck where the tumour had been. He was initially bemused and then delighted as he said, "I cannot find it." None of my doctors, it appeared, had expected someone with my type and stage of cancer (which had clearly spread to the lymph system) to survive, let alone be so hale and hearty.

My specialist was as overjoyed as I was. When I first discussed my ideas with him he was understandably sceptical. But I understand that he now uses maps showing cancer mortality in China in his lectures, and recommends a non-dairy diet to his cancer patients.

I now believe that the link between dairy produce and breast cancer is similar to the link between smoking and lung cancer.

I believe that identifying the link between breast cancer and dairy produce, and then developing a diet specifically targeted at maintaining the health of my breast and hormone system, cured me.

It was difficult for me, as it may be for you, to accept that a substance as 'natural' as milk might have such ominous health implications. But I am a living proof that it works and, starting from tomorrow, I shall reveal the secrets of my revolutionary action plan.

Extracted from Your Life in Your Hands, by Professor Jane Plan
Eat This Leafy Green for Your Colon
By RealAge

Keep your colon polyp-free by using this leafy green in your fresh summer salads: spinach.

This dark leafy green is loaded with magnesium -- and a recent Japanese study suggests that getting enough magnesium may be crucial when it comes to curbing the risk of colon cancer.

Calling All Colon Helpers
In the study, men with the highest dietary intakes of magnesium were much less likely to develop colon cancer compared with men who ate few magnesium-rich foods. Interestingly, this particular study did not show a similar benefit for women, although many other studies have concluded that colon cancer risk may be curbed in both genders with magnesium-rich foods. Not a fan of spinach? You can up your magnesium intake with halibut, almonds, cashews, soy, or potatoes instead. (Here's a vitamin that can help keep your colon tumor-free.)

DNA Protector
Magnesium may play a vital role in the synthesis and repair of cellular DNA -- which could explain the colon cancer research results, since DNA damage can lead to the development of cancer cells within the colon. More research is needed to confirm the finding, though. Still, there are lots of other health reasons to add high-in-magnesium foods to your dinner plate -- like keeping your immune system strong and your heart and muscles functioning properly. Try these tasty RealAge recipes that elevate magnesium-rich spinach above the realm of side salad:
THANK YOU ONCE AGAIN OPRAH!
Reverse Breast Cancer - Achieve Breast Health!


Excerpt from:

Breast Cancer? Breast Health! the Wise Woman Wayby Susun S. Weed

These things offer ways to counter and reverse the initiation, promotion,
and growth of breast cancer.


Consumption of phytoestrogens
• Sources: Tofu, red clover infusion, pomegranates, roots.

A diet rich in cabbage family plants, grains, and beans.
• Source: Semi-vegetarian diet.

High dietary intake of carotenes
• Sources: Dark leafy greens, orange and yellow produce.

High dietary levels of vitamin C complex
• Sources: Fresh, raw fruits and vegetables.
• Reduced by: Oxidation from washing, heating, aging.

High dietary levels of vitamin E
• Sources: Sunflower seeds, freshly ground wheat, freshly pressed oils, olive oil, flax oil.
• Reduced by: Heat, light, time.

High dietary levels of selenium
• Sources: Organically grown garlic, onions, mushrooms.

Sufficient production and absorption of vitamin D
• Sources: Sunlight, 10 minutes daily; sardines, tuna.

Adequate levels of melatonin production
• Sources: Darkness, low calorie diet.
• Reduced by: Alcohol, beta blockers, lights on at night.

Regular, significant exercise throughout one's life.
• Sources: Active lifestyle, yoga, dance, moving!

Note: Supplements in pill form do not have the cancer-preventive effects of vitamin and mineral complexes found in whole foods, weeds, and herbs. In fact, some supplements can promote cancer.


Excerpt from: Breast Cancer? Breast Health! the Wise Woman Way
by Susun S. Weed
6 Alternatives to Toxic Deodorants

By Natural Solutions
Why most deodorants stink—and six alternatives that work. Of all our daily grooming habits, swiping a deodorant stick or squirting antiperspirant under our arms may be the one we dare not neglect. Hot yoga classes and subway etiquette practically demand it. But when it comes to choosing a BO buster, we should care just as much about how it affects us as it does others—and that means avoiding the harmful ingredients many deodorants contain.
Why? Unlike soaps or shampoos, "these cosmetics are not rinsed off," says Philippa Darbre, breast cancer researcher at the University of Reading in England. "The entire application is left on the skin each time, allowing for the accumulation of chemicals in the underarm and upper breast area."
The sensitive skin in these areas eventually absorbs this chemical overload—some of which is toxic—into the underlying tissue, where it can wreak havoc in the body.
Beware of these primary offenders:
Aluminum compounds
Found only in antiperspirants, aluminum zirconium and aluminum chlorohydrate work by blocking pores that release sweat. Aluminum, like other heavy metals, may interfere with the ability of estrogen receptors to correctly process the hormone.
Propylene glycol
Because this ingredient functions as a penetration enhancer, it can be more harmful when paired with other chemical additives. The ingredient—even in concentrations as low as 2 percent—provokes skin irritation in some people, yet manufacturers can create a product with 50 percent propylene glycol content. Believe it or not, you're likely to find this in many "natural" deodorants.
Triclosan
Used as an antibacterial agent and preservative, triclosan reacts with tap water to create chloroform gas, a potential carcinogen. Triclosan also exhibits endocrine-disrupting properties in marine animals—which should concern everyone because it also has shown up in human breast milk and blood.
Steareths
Usually listed with a number (like steareth-15), these additives come from a cheap process that makes harsh ingredients more mild. The process (known as ethoxylation) produces carcinogenic 1,4-dioxanes during manufacturing
A Family of Seasonings That Trumps Tumors
By RealAge

Slice them, dice them, roast them, caramelize them. However you manage to add them to your meals, it's a boon to cancer prevention. We're talking about the Allium family.

The what-ditty-what family? The Allium family -- that pungent, piquant group of plants that includes onions, garlic, leeks, chives, and shallots. Invite them to dinner tonight.

Multi Cancer Kiss-Off?
According to a review of several studies, Allium veggies may have the power to inhibit a whole host of different cancers, including colon, stomach, prostate, and possibly breast, to name a few. The protective mechanism is not entirely clear, but the veggies' high flavonoid and allyl sulfide content may have something to do with it. These compounds could neutralize the effects of carcinogens and help inhibit tumor growth. Here are five more ways to reduce your risk of cancer.

Other Cancer Fighters
Allium veggies are but one of many potential anticarcinogenic foods you can add to your diet. Check out these other top choices:
Protect Your Pancreas with This Bumpy Green
Make pancreatic cancer the scariest disease you never got by eating more of this bumpy green veggie: broccoli.
Seems that flavonol-rich diets could reduce your risk of pancreatic cancer by up to 23 percent, according to a recent study. And broccoli's got heaps of the compound.
Fill Up on Flavonols
Flavonols are talented little substances found not only in broccoli but also in lots of other fruits and veggies, like apples, onions, and kale. And these compounds help fight cancer on many fronts. First, they ramp up your body's detox machinery, purging dangerous carcinogens from your system. Next, flavonols help prevent cancer cells from growing and dividing. And as if that weren't enough, flavonols encourage cancer cells to self-destruct, too. (Find out how broccoli helps protect your voice.)
All in the Family
Quercetin is one of the best known flavonols, but there are many others. And together they are part of the bigger flavonoids family, a mighty clan of antioxidants with potent anticancer powers. Pack more cancer-fighting flavonols into your diet with help from these quick and delicious side dishes from EatingWell.
Watch this video for tips on chopping onions quickly and easily.
RealAge Benefit:
Getting 31 milligrams of flavonoids a day can make your RealAge 3.2 years younger.
References
Published on 03/11/2010